Ocoee, FL – Dental patients in Ocoee, FL who are missing one or more teeth have more replacement options than ever before. From traditional dentures to full dental implant restorations, the Orlando area cosmetic dental staff at Complete Family Dental and Implant Center of Ocoee have the right solution for any situation.
Your Ocoee dental implant options include using a single implant with a dental crown placed on top or implants used in conjunction with other restoration options like bridges and dentures. Your unique needs will determine the dental implant solution that works best for you, and our experienced cosmetic dentists can assess your needs during your personal consultation to help you make an informed decision.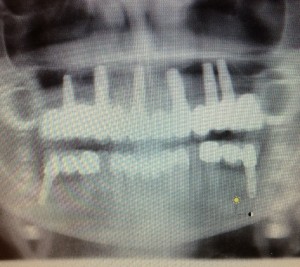 Often times, our Orlando area patients with only a few missing teeth benefit from an implant-only treatment, while those with many missing teeth might prefer a treatment that combines several implants with full or partial dentures.
Additionally, if dental implants are not the right cosmetic solution for you, Complete Family Dental and Implant Center of Ocoee offers a variety of other cosmetic alternatives.
To learn more, and to discover whether you're a good candidate for implant treatment, please contact Dr. Colon with Complete Family Dentistry and Implant Center in Ocoee, Florida at (407) 523-5400 to schedule an appointment. Our office is conveniently located in central Florida just off W. Colonial Dr. and the 408.