Complete Family Dentistry and Implant Center in Ocoee, FL
Providing patients with the highest quality comprehensive dental care in an inviting and patient-focused environment.
In addition, Dr. Colon provides his patients the latest advances in technology for their benefit, comfort, and safety. Whether our patients are children or adults, we provide many dental services to treat a variety of needs for the entire family.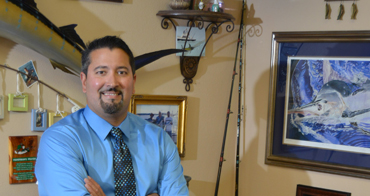 Welcome!
We are pleased to welcome you to our Dental Practice in Ocoee, Florida.
Dr. Colon and the Complete Family Dentistry team have been providing state-of-the-art dental care to Central Florida for over 14 years. We are dedicated to providing the very best in dental care. Give us a call!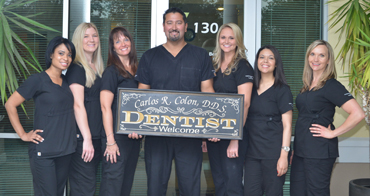 Our Staff
What makes our practice so special is our qualified, compassionate staff!
The commitment from our staff to provide you with a comfortable, relaxed atmosphere is what sets us apart. Your needs are our top priority and we will do what it takes to make your visit comfortable.
Office Hours:
Mon – Thu: 7:30am – 5pm
Call (407) 523-5400 for Appointments
We welcome your call whenever you have an interest or concern about dental care in Central Florida.
Testimonials